Alfred McDonald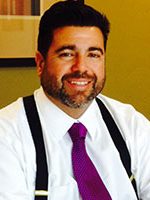 Over two Decades of Experience in Criminal Defense Guarantees you Superior Representation in Arizona
With me, you get someone who has single handedly worked on over four thousand criminal cases. I have given lectures on the defense of the accused at the Tucson Police Academy, the University of Arizona College of Law, the Pasqua Yaqui Police Department, several local grade and high schools around Tucson, and several fraternities and sororities at the University of Arizona. I have been interviewed by Fox News and the Arizona Daily Star as an expert in DUI defense. I am also a Judge Pro Temp (part time judge) in Marana Municipal Court.
I am an attorney and counselor for the United States Supreme Court. I am also admitted to practice in the United States District Court (Federal cases) as well as a member of the Arizona State, and the Pima County Bar. I am a member in good standing in each of these organizations.
I am also a former member of the American Bar Association, American Immigration Lawyers Association, National College of DUI Defense, Association of Trial Lawyers of America, Pascua Yaqui Tribal Bar, the National Association of Criminal Defense Lawyers, the Arizona Attorneys for Criminal Justice.
I have also received awards and recognition from the Golden Key National Honor Society, Phi Kappa Phi National Honor Society, Pima County Bar Association, Congressional Committee's Business Advisory Council's Businessman of the Year Award, Pascua Yaqui Office of the Prosecutor and Department of Public Safety, United Who's Who Registry of Executives and Professionals, Life Member of the Kingston's National Registry of Who's Who for Criminal Defense, and the Edward Sutherland Criminal Justice Award from the University of Nevada at Las Vegas.
I am dedicated to ensuring my clients receive an honest, committed and vigorous defense. I am proud to fight for you in defending your rights.